THYME LEMON ESSENTIAL OIL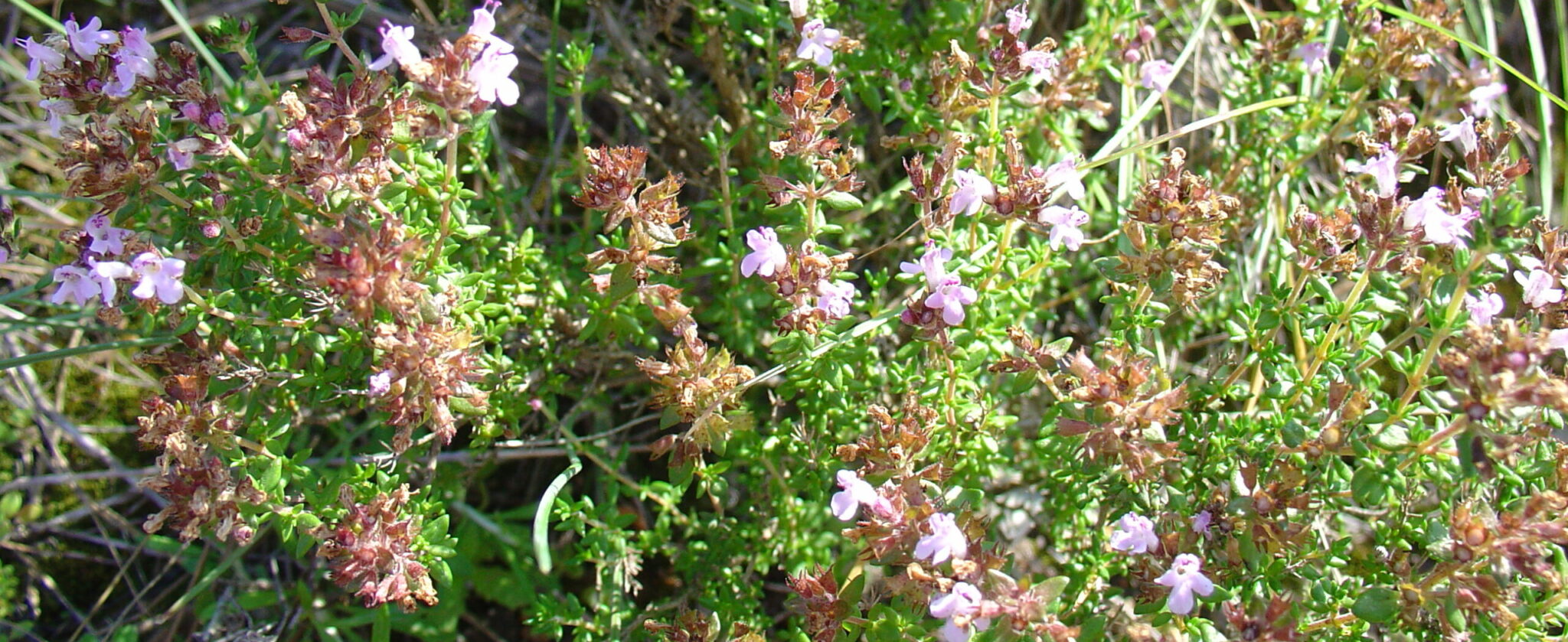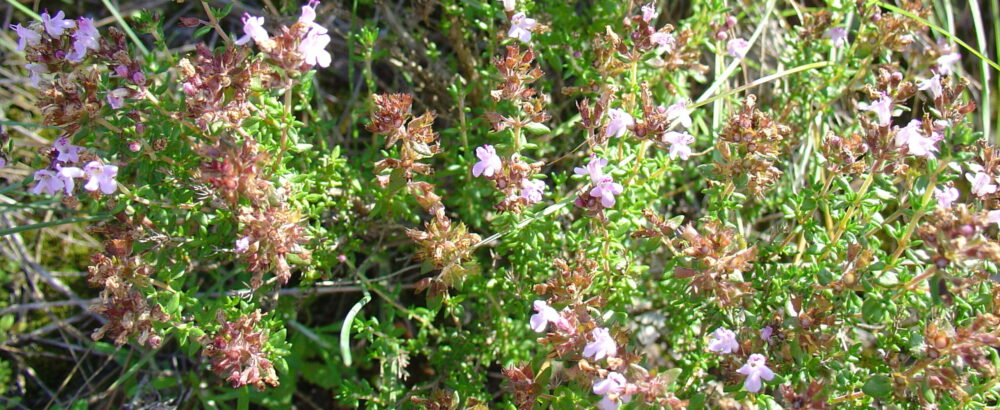 Thyme lemon essential oil is obtained by steam distillation of the flowering tops, of the Labiadas family.
Thyme lemon plants are so easy to grow—they practically do all the work themselves. The highly aromatic herb is a low-slung, woody perennial that performs well in both relatively dry and moderately sunny garden locations. Thyme leaves can be harvested and used in cooking, producing a flavor profile that holds its own against other strong ingredients and blends in perfectly as part of Italian cooking, such as when it's paired with garlic, olive oil, and tomatoes.
Thyme lemon has a flavor profile that's a natural choice to spice up Mediterranean cuisine, and the plant is also native to that region. Though lemon thyme looks just like regular thyme, you can tell the difference between the two if you crush up a few of its leaves and breathing in its powerful citrus scent. With over 350 species of thyme, there are plenty of different scents and flavors to choose from. We recommend the strong yet balanced flavor of the lemon thyme plant, which is accompanied by the strong citrusy bouquet from which it gets its name.
Thyme was once cultivated for its many medicinal applications, such as its use as a natural antiseptic and preservative. It was also used in recipes for preserving meats and to liven up early perfumes. Thyme is now cultivated primarily as an ornamental plant and is sometimes harvested for its culinary uses. Lemon thyme is a wonderful addition to the spice rack. 
The pink, white or lavender tubular flowers of the thyme plant are very popular among the bee community. Thyme's small gray-green leaves stay evergreen, and most varieties of thyme can be harvested even in the winter time. Lemon thyme produces clusters of small lavender or light purple flowers. The flowers can also be used in the kitchen, adding a colorful decorative element to your favorite entrees as well as providing a subtle herbal and citrus flavor that's similar to the taste of the leaves themselves.
Thymus hyemalis has recently been declared its own distinct species of the plant. 
One of the most notable benefits of  thyme lemon (Thymus Hymalis L.) essential oil is its smell, this is due to the concentration of thymol and carvacrol in its essentials, since they are the compounds with the highest proportion and therefore those that give it this smell characteristic.
In addition, these compounds are also the ones that provide antibiotic properties to the plant, also the form in a great expectorant and an analgesic plant, so they provide another benefit.
For this reason, thymus hyemalis, in addition to being a plant used to enhance culinary flavors, has also been used since ancient times to cure respiratory problems, colds and viral diseases.
thymus hyemalis ORGANOLEPTIC PROPERTIES
Thymus hyemalis essential oil is mobile liquid oil, with a color that ranges from pale yellowish to yellow, with a characteristic, herbaceous and sweet odor.
Characteristic, herbaceous and sweet.
From pale yellowish to yellow
Main component of thyme lemon essential oil (Thymus Hyemalis L.) is eucalyptol. Besides, alpha-pinene, beta-pinene, camphene, myrcene, limonene, camphor, linalool, alpha-terpineol and borneol also stand out in their composition.
C/ Antonio Gómez Millán, nº 29
Parque Tecnológico Citec
41120, Gelves (Seville)
Spain

Tel: +34 955439492
labdassence @labdassence.com
fbm @labdassence.com

© Labdassence | SL de Plantas Aromáticas Industrializadas.
VAT ES B28305621 – N° RGSEAA 31.003179/SE