La Azotea Azul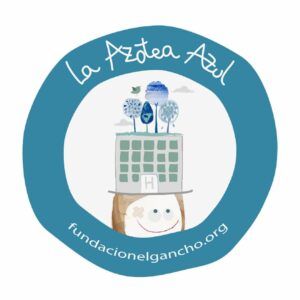 L
abdassence collaborates with the
"La Azotea Azul"
association founded by El Gancho Infantil. The association was created to allow hospitalised children to have an outdoor area for playing and rehabilitation. That is why La Azotea Azul has arranged agreements with hospitals in Andalusia so that children can have a more pleasant hospital stay.
Medical professionals unanimously agree that an outdoor area where hospitalised children can play or simply recover shortens the hospitalisation period, in addition to the positive effects on the mood of both the children and their families and, therefore, on the illness itself.
The association's aim is not only to build roof gardens or open play areas but a way of seeing the outside world so that the children can connect with their environment and their loved ones through games because playing cures.
HOSPITAL STATISTICAL DATA
A garden which can be enjoyed by 4,000 children per year, together with their families and friends. Moreover, LA AZOTEA will be for all the sick children in Andalusia (52% in the province of Seville and 48% elsewhere in Andalusia).
The hospital's school is currently visited by 30-40 children every day, hoping to make the long hospital hours go as fast as possible… Imagine how they would feel if they could be in the sun…